My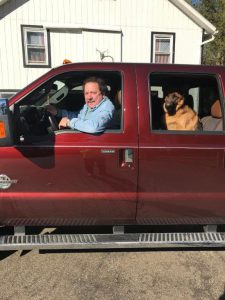 name is Daniel Sussen, and I have been installing mailboxes for almost two decades. It began as a winter pastime when the workload lightened on the farm, and as business has blossomed I have thoroughly enjoyed getting to know a wonderful group of clients.
We still cut the boards ourselves in a workshop right here on the farm, just like we always have. We began with the industry standard of pressure-treated, Wolmanized lumber, but we are now offering posts made from Western Cedar, long recognized for its beauty and natural resistance to bugs and decay. Just the other day I recognized a mailbox I had put in about fifteen years ago!
And though the designs I use have changed a little here and there, what really matters has always stayed the same: the simple promise of a durable, attractive mailbox, professionally installed by the same hands that built it.
Mailbox To Go
We are now offering a "Mailbox To-Go". We will construct the post, mount the mailbox, add the house numbers and paint it — everything but the installation. This is a perfect option for those who wish to install the mailbox themselves, or for those who live outside of the region we do installations for.
Learn More
View the models we offer, learn more about our installation process, or get in touch with our contact page. We also sell firewood!
Old River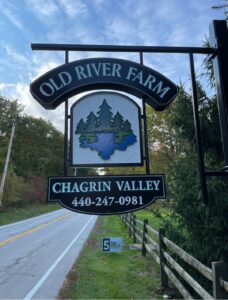 Although we have branched out into mailboxes and firewood, Old River's core business is our stable. If you or someone you know is looking for the best place to board a horse in Northeast Ohio, look no further! We are located in the heart of the Chagrin Valley, in beautiful surroundings with easy access to the trails of the South Chagrin Reservation of the Cleveland Metroparks.  Learn more about Old River Stables at oldriverstables.com